Motorola MBP36s Baby Monitor Rechargeable Battery Pack 3.6v 800mAh or 900mAh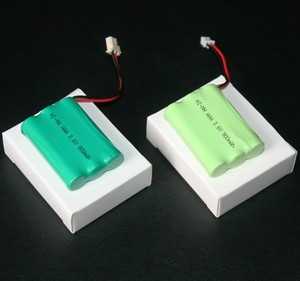 ---
MOTOROLA MBP36S BABY MONITOR RECHARGEABLE BATTERY AAA 3.6V 900mAh

NB: THERE ARE 2 VERSIONS OF THE MOTOROLA MBP36S

USE OUR MULTI-LISTING TO ENSURE YOU GET THE CORRECT BATTERY FIRST TIME

PLEASE CHECK THE CONNECTOR ON YOUR OLD BATTERY OR THE CONNECTOR PORT

SEE CLOSE-UP PHOTO OF THE CONNECTOR

READY-TO-USE!  70% PRE-CHARGED!

RoHS Assured, CE Approved

99% arrive next day

Easy to fit! Same Size, Same Connector and Same Wire Length as Battery you're replacing!Full 2 year No Quibble GuaranteeIndividually Boxed and Jiffy'd for SAFE delivery1 Single Battery Supplied

We offer a HIGH QUALITY ITEM DELIVERED FAST! We've sold 1000's of replacement rechargeable batteries with glowing feedback!